Aaron Weaver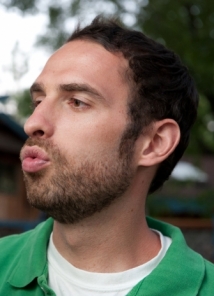 Performing comedy and breathing are two things that come naturally to Aaron Weaver. Ever since he was a kid growing up in Michigan, he knew he loved to breathe. Years later, he would realize making people laugh was also pretty lovely. In just a few years, Aaron has vaulted up the Chicago comedy scene with his odd, soulful drawl and a thirst to capture the profound humor of everyday life. Having been described as "weird but relatable," "urban and country," and "deadpan with energy," Aaron is constantly fusing opposing elements to create what many simply call, "a breath of fresh air." Along with his respiratory system, his stand-up can be found regularly in Chicago's most prestigious comedy venues. He also took first place in Snubfest and earned spots in the Boston Comedy Festival and TBS' Just For Laughs Festival.
SORRY, CONTENT ACCESS RESTRICTED
This video contains TV-MA rated content. To access this video, you must register, provide your birthdate, and opt-in to receiving TV-MA rated content
This video is only available in an uncensored version. To access this video, you must register, provide your birth date, and opt-in to receiving uncensored content.
Cancel