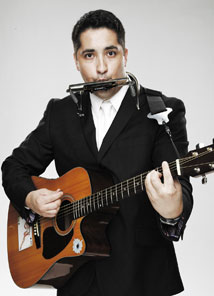 Ace Guillen Biography
Ace Guillen is the newest face in stand up comedy. He started his career as a rocker, touring with rock bands and being named a finalist for the Inland Empire Music Awards, before bringing his musical talent to comedy.

With rave reviews in major newspapers and magazines, it's no wonder Guillen performs regularly in major clubs like the Laugh Factory and countless other venues across the country.

Guillen has made appearances on National Lampoon Radio on XM Radio, NBC, and Comedy Central, and was a cast member of the sketch comedy show Unacceptable Behavior on Si TV.