Al Romas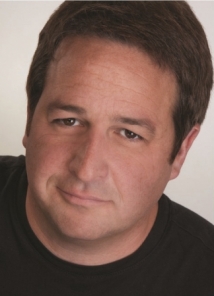 Al began his career in comedy while serving in the U.S. Navy, cutting his teeth in the open-mike circuit of Tidewater, Virginia. Al's performances in Norfolk bars and Virginia Beach clubs before audiences of rowdy college students, rowdier sailors, and sunburned tourists allowed him to hone his act, and he soon graduated to paid gigs throughout the region. Within a few short years of his start as an anonymous open-miker, Al found himself living in New York, performing in clubs such as The Comedy Cellar, Stand Up NY and Caroline's, while also logging thousands of miles on the road. Al's hilarious material and his natural rapport with his audiences also got him gigs working with some of the biggest names in comedy, such as Jerry Seinfeld, Jim Carrey, Jimmy Fallon and Dennis Miller.
Al is a firmly established headliner who has delighted audiences in an impressive list of venues ranging from Radio City Music Hall to ESPN's Espy Awards to Las Vegas, Atlantic City and various major cruise lines. Al also has numerous television appearances under his belt, including VH1's Standup Spotlight, A&E's Evening at the Improv, MTV's Half Hour Comedy Hour and Comedy Central's Short Attention Span Theater. He was featured in the Sunday New York Times in an article titled "Clever, How They Earn That Laugh" about comedians and the different ways they make a living. In 2013, Al authored a best selling e-book titled How About a Hand for the Last Guy, detailing his life in comedy. It is available on amazon.com.
SORRY, CONTENT ACCESS RESTRICTED
This video contains TV-MA rated content. To access this video, you must register, provide your birthdate, and opt-in to receiving TV-MA rated content
This video is only available in an uncensored version. To access this video, you must register, provide your birth date, and opt-in to receiving uncensored content.
Cancel