The Kevin Nealon Show - Alex Scott
Kevin quizzes Alex Scott about his abilities in the bedroom.
Alex Scott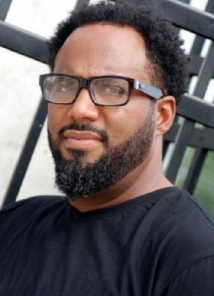 Alex Scott is known for the quick wit he brings to the stage. Scott's ability to come up with jokes off the top of his head and connect with the crowd keeps him winning open mic competitions. The first time Scott ever touched the mic, he won second place in the DC Comedian of the Year contest. This was the motivation that drove Scott to move to New York City. Homeless and alone, Alex slept in Central Park for two days. Not giving up on his dream, Alex ended up staying for three years, performing at some of the hottest clubs in New York, such as Stand Up NY, Boston Comedy Club, and the Uptown Comedy Club. Born and raised in the Washington, D.C. area, Alex moved back to D.C. and won the 2003 Kings and Queens of Comedy contest. Scott has appeared on BET's Comic View and Grins, a local D.C. cable TV comedy showcase. He is becoming one of the hottest comedians in D.C. and can be seen performing in clubs and colleges from New York to Atlanta. He co-hosts the "Rhythm Ride in the Morning" on Charlottesville, Virginia's 92.7 FM radio station. Scott, not only a performer but a student of comedy, says, "A man that knows he knows nothing can learn everything."
SORRY, CONTENT ACCESS RESTRICTED
This video contains TV-MA rated content. To access this video, you must register, provide your birthdate, and opt-in to receiving TV-MA rated content
This video is only available in an uncensored version. To access this video, you must register, provide your birth date, and opt-in to receiving uncensored content.
Cancel