Anthony Griffith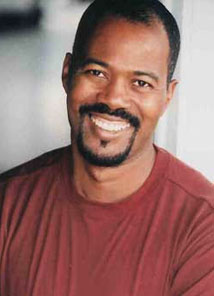 The multi-talented entertainer, Anthony Griffith, begins 2017 with a cameo in Carl Kozlowski's independant comedy "Driving While Sleep," editing his book "My Krazy Chicago," based on Anthony's childhood, slated for release later this year, and continuing to
perform around the country, making pe people laugh.
His updated resume also includes public speaking. An advocate of MS awareness, he tours the country encouraging those groups afflicted with the disease, how to live a happy and fulfilling life in their "New Normal."
Anthony busted on the national scene , appearing on the Tonight Show and following that with over twenty-five comedy appearances on various networks that included Comedy Central, Showtime and HBO. Anthony's longevity is in no small part due to his inventive brand of humor. Whether reminiscing about a younger brother saddled with hand-me-downs, "Even his childhood pictures were old pictures of me," or his thoughts on marriage, "After twenty years, five stitches and one restraining order, I wake up saying, 'I'm sorry'." In 1994, Anthony was diagnosed with Multiple Sclerosis but,that has not held him back. He has continued to perform steadily since the diagnosis. acting in films and television as well as performing at churches, corporate events and theatres.
Understanding that laughter is food for the soul, Anthony's mission is simple: "To make you laugh, one joke or story at a time." ??
SORRY, CONTENT ACCESS RESTRICTED
This video contains TV-MA rated content. To access this video, you must register, provide your birthdate, and opt-in to receiving TV-MA rated content
This video is only available in an uncensored version. To access this video, you must register, provide your birth date, and opt-in to receiving uncensored content.
Cancel