Live from the Laugh Factory with Dom Irrera - Ari Shaffir Returns!
Ari Shaffir returns to the podcast this week to talk with Dom about comedian feuds and rising in the stand-up world.
Ari Shaffir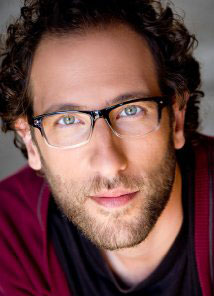 Ari Shaffir is the host of The Skeptic Tank podcast and the creator of the storytelling series This Is Not Happening, which debuted as a web series in 2013 and became a Comedy Central television show in 2014. His stand-up album Revenge for the Holocaust (2012) went to number one on iTunes and Amazon.com the week of its premiere. His hour-long stand-up specials include Paid Regular (2014) and Passive Aggressive (2013). Shaffir's television credits include @midnight with Chris Hardwick, Comedy Underground with Dave Attell, The Green Room with Paul Provenza, Brody Stevens: Enjoy It! and Down and Dirty with Jim Norton. He also appeared in the film InAPPropriate Comedy (2013). Shaffir has performed at the Montreal Just For Laughs comedy festival, San Francisco SketchFest, SXSW, the Bridgetown Comedy Festival and the Moontower Comedy and Oddity Festival.
Ari Shaffir COMEDY VIDEOS
SORRY, CONTENT ACCESS RESTRICTED
This video contains TV-MA rated content. To access this video, you must register, provide your birthdate, and opt-in to receiving TV-MA rated content
This video is only available in an uncensored version. To access this video, you must register, provide your birth date, and opt-in to receiving uncensored content.
Cancel