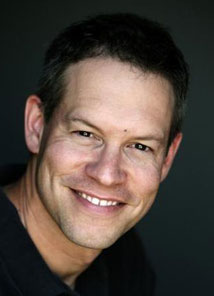 Bob Oschack Biography
Bob Oschack came to Los Angeles by way of Austin, Texas, where he won first place in the prestigious Austin Comedy Festival in 1994, three months after his first time on stage. Too green to become a regular at any of the Los Angeles comedy clubs, Oschack got a job working the ticket booth at the Comedy Store while honing his act in venues across the city, ranging from juice bars to teen correctional facilities. In 1999, Oschack caught the eye of comedian Bob Saget, who then introduced him on an episode of The Oprah Winfrey Show about comedians and their protégés. Since then, Oschack has also performed stand up on The Martin Short Show, Late Friday, Comedy Central's Premium Blend, and finally, his own half-hour Comedy Central special in March of 2004.

While performing stand up, Oschack also pursued a television writing career, which went from writing quiz questions for Mexican game shows to two sports Emmy Awards nominations for his work on The Best Damn Sports Show Period, to his current job as a writer and on-air correspondent on Dennis Miller's CNBC talk show.

A veteran of the Montreal Just for Laughs Comedy Festival, Chicago Just for Laughs Comedy Festival, and Aspen Rooftop Comedy Festival, Oschack now performs regularly at the Comedy Store, the Laugh Factory, the Improv, and of course, the occasional teen correctional facility.