Brendon Walsh - Homeless Dudes
Brendon Walsh (@brendonwalsh) reads up on the Street Sheets at the Laugh Factory comedy club in Hollywood, CA, home of the best stand up comedians.
Brendon Walsh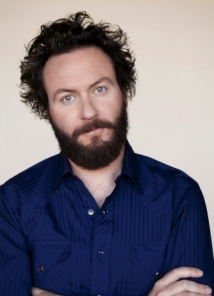 Originally from Philadelphia, Pennsylvania, Brendon Walsh established himself in comedy in Austin, Texas. In 2004, he won the Funniest Person in Austin Contest, and that same year, also appeared on ABC's Jimmy Kimmel Live! as his original character, Scary Monster, who is a terrible monster stand up comedian. In 2005 and 2006, he was voted Best Stand Up Comedian in The Austin Chronicle's Reader's Poll. In 2006, he appeared on Comedy Central's Premium Blend, and on season four of NBC's Last Comic Standing.

In 2007, he won the $10,000 grand prize on the comedy stage in an internet contest at www.famecast.com, beating out hundreds or maybe even thousands of other people for the prize money, and title of Famecast Comedy Fenom. He was featured in the New Faces showcase at the 2008 Montreal Just for Laughs Comedy Festival, where he was recognized as one of the breakout performances and returned to the festival in 2010 to tape a special for HBO called Funny as Hell. On Thanksgiving of 2010, he appeared on Conan on TBS.

In 2009, Walsh sold a scripted comedy, Crowded Apartment to Spike TV.

You can also see Walsh regularly on The Smoking Gun Presents: World's Dumbest on truTV.

Walsh currently lives in Los Angeles with your mom.
Brendon Walsh COMEDY VIDEOS
SORRY, CONTENT ACCESS RESTRICTED
This video contains TV-MA rated content. To access this video, you must register, provide your birthdate, and opt-in to receiving TV-MA rated content
This video is only available in an uncensored version. To access this video, you must register, provide your birth date, and opt-in to receiving uncensored content.
Cancel