Kevin Nealon Show - Bret Ernst
Never give the price to an American Italian!
Bret Ernst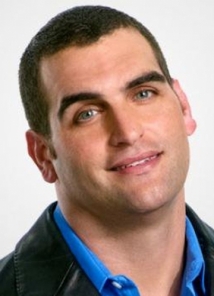 Bret Ernst is a headliner in the top clubs across the country and has earned the sought-after honor of marquee status on the Sunset Strip. Ernst can be seen hosting the Oxygen series Love Games: Bad Girls Need Love Too, which premiered March 16, 2010. Ernst can also be seen in his own half-hour Comedy Central Presents special, which aired April 16, 2010. He was seen on the BET series ComicView: One Mic Stand and the Showtime series Comics without Borders. He also starred in Vince Vaughn's feature film, Wild West Comedy Show: 30 Days & 30 Nights-Hollywood to the Heartland, now out on DVD. The film documents Ernst with Vaughn and three other comedians as they perform to sold-out crowds in a 30 night, 30 venue tour across America. Ernst was a recurring character on the hit Showtime series Weeds, and has guest starred on CSI: NY. He appeared in Artie Lange's movie Beer League and hosted the series Wrestling Society X on MTV. His stand-up has been featured on The Late Late Show with Craig Kilborn on CBS and on Comedy Central's Premium Blend. He has made celebrity appearances on E!'s Chelsea Lately, ABC's Comics Unleashed, E!'s Top Ten, and Fox's The Sports List. Born in New Jersey, Ernst went to high school at Plantation High in South Florida, played collegiate level football at CW Post in New York, and currently resides in Los Angeles.
Bret Ernst COMEDY VIDEOS
SORRY, CONTENT ACCESS RESTRICTED
This video contains TV-MA rated content. To access this video, you must register, provide your birthdate, and opt-in to receiving TV-MA rated content
This video is only available in an uncensored version. To access this video, you must register, provide your birth date, and opt-in to receiving uncensored content.
Cancel