Bryan Callen - Comedy Hero
For the record, Bryan Callen is absolutely OUR hero.
Bryan Callen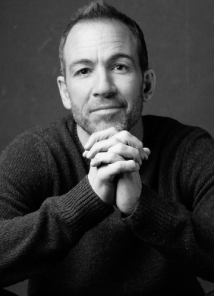 After spending the first 14 years of his life overseas in countries like India, Pakistan, Greece, and Lebanon, Bryan Callen finally moved to the United States. He went to high school in Massachusetts and earned his Bachelor of Arts in History at American University in Washington, DC. Callen made his television debut as a series regular on MADtv and the HBO prison series Oz. He has appeared on several television series including Fat Actress, Sex and the City, 7th Heaven, Stacked, The King of Queens, Las Vegas, Significant Others, The West Wing, CSI: Miami, Law & Order: Special Victims Unit, NYPD Blue, Suddenly Susan, Frasier, NewsRadio, and as Rob Rubino in the HBO series Entourage. He also appeared regularly as Bilson, Neil Patrick Harris' boss, in How I Met Your Mother. In addition, Callen has appeared in feature films such as Bad Santa, Old School, and Scary Movie 4. In 2009, he appeared alongside Will Ferrell and Jeremy Piven in the film The Goods: Live Hard, Sell Hard, as well as with Bradley Cooper and Heather Graham in The Hangover. Callen has performed stand-up comedy on several television shows, including Comedy Central's Live at Gotham and CBS' Late Show with David Letterman. He hopes to make a lot of money someday so he can have a helicopter, servants, and a large entourage, which is to include a giant, acrobats, and a pet eagle.
Bryan Callen COMEDY VIDEOS
SORRY, CONTENT ACCESS RESTRICTED
This video contains TV-MA rated content. To access this video, you must register, provide your birthdate, and opt-in to receiving TV-MA rated content
This video is only available in an uncensored version. To access this video, you must register, provide your birth date, and opt-in to receiving uncensored content.
Cancel