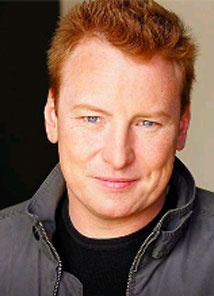 Butch Bradley Biography
As a Comedy Central favorite and a regular on The Late Late Show with Craig Ferguson, Butch Bradley doesn't just warm up an audience, he sets them on fire!

Raised by a single mom who worked as a casino manager in the heart of Atlantic City, Bradley was inspired by, and exposed to comedy greats like Rodney Dangerfield, Don Rickles, and George Carlin.

Bradley's likeability leaves an audience feeling like they just hung out with an old friend. His unique outlook on life and humorous translation of everyday fear and anxiety caught the attention of Courtney Cox and David Arquette, which led to a pilot deal at Fox!

In between touring and performing at festivals like the Aspen Rooftop Comedy Festival and the Montreal Just for Laughs Comedy Festival, Bradley is a USO regular and has done countless tours overseas. When home in Los Angeles, comedy veteran Bradley can be seen at the Laugh Factory!