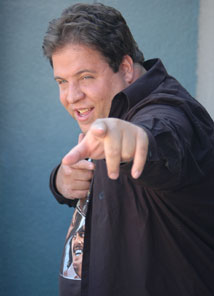 Carl Kozlowski Biography
Carl Kozlowski not only is a fast rising stand up on the Los Angeles comedy scene, but has already made a name for himself in clubs across Chicago and the Midwest. There, he also launched his writing career as a popular humorist with the Chicago Tribune and alternative newsweeklies such as Newcity and the Chicago Reader, a dual career that has resulted in him winning the Laugh Factory's America's Funniest Reporter.

Kozlowski was a two time performer in the Chicago Just for Laughs Comedy Festival and has performed with an array of the nation's top comics, including Dane Cook, Dave Chappelle, Jake Johannsen, Mitch Hedberg, Lewis Black, Wendy Liebman, and Mary Ellen Hooper.