Carl Labove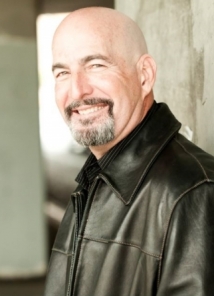 If the mark of a great entertainer is the ability to continually reinvent, create and astonish an audience, then Carl LaBove has undoubtedly made his mark. An original founding member of "The Outlaws of Comedy", His powerful approach to stand up comedy has been filling theaters and clubs for over 30 years.
LaBove was born in Fort Worth, Texas and grew up a military child, which required his family to move all around the world during his youth. At age nineteen he discovered stand up comedy with the man who would become his best friend, Sam Kinison. Together the two founded a Rock & Roll Comedy concept that would earn Billboard magazine's "Top Tour" honors by selling out theaters across the country for 5 straight years.
Skyrocketing to the biggest performance stages in the country as a founding member of "The Outlaws" in the late 80's, and early 90's, Carl would establish himself as an unparalleled comedic force during the biggest comedy boom of the last fifty years. Twenty years after "The Outlaws," Carl continues to sellout venues and amaze audiences from coast to coast. With credits that include The Tonight Show, HBO, Showtime, two comedy CD's, a concert DVD for Journey Records and much more. There is no end in sight for Carl.
SORRY, CONTENT ACCESS RESTRICTED
This video contains TV-MA rated content. To access this video, you must register, provide your birthdate, and opt-in to receiving TV-MA rated content
This video is only available in an uncensored version. To access this video, you must register, provide your birth date, and opt-in to receiving uncensored content.
Cancel