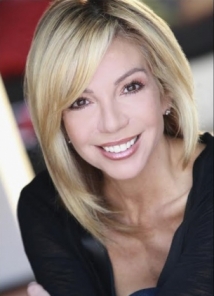 Carla Collins Biography
Carla Collins is an award-winning comedian, actress, television host, and writer. A gifted stand up, she has been hailed by the press as "Canada's Tina Fey" and the "Queen of Comedy," and performs all over the United States and Canada. Collins' hysterical television series Carlawood is a hit with both viewers and critics alike, and season two of the doc-comedy begins shooting this fall. Collins has appeared in numerous movies, television shows, and stage productions, and just finished filming a pilot for Jerry "Airplane!" Zucker.

Collins is currently working on the movie The Hack, a comedy/horror film in which she stars as a comedian who kills other performers for their material.

Collins has hosted numerous award shows, corporate events, and charitable fundraisers. She has also written for national newspapers, magazines, and internet shows. Collins is writing her first book Angels, Vampires & Douche Bags, which will be released by Burman Books in the spring of 2010.

She was also the first woman to host a major market morning radio show in Canada.

Collins' career has included everything from working as a flight attendant to a professional dancer and model.