Chris 'Kid' Reid's Videos
Christopher "Kid" Reid - Late Night Commercials
Christopher "Kid" Reid watches late night television just for the commercials.
Chris 'Kid' Reid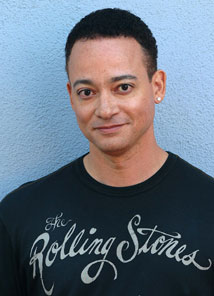 Chris Reid was born in the Bronx, New York City, to a Jamaican father and an Irish mother. He graduated from the prestigious Bronx High School of Science in 1982.

He is best known as one-half of the late 1980s and early 1990s hip-hop musical act Kid 'n Play, with fellow rapper and actor Christopher "Play" Martin. Reid was particularly notable for his extreme high-top fade hairstyle. Reid has appeared on a number of television programs, including Martin and Sister, Sister, and has also served as the host of amateur contest shows such as Your Big Break and Showtime at the Apollo. Reid tours as a stand up comedian. He noted that his hiatus is over and he is coming back to focus more on his acting.

Reid's most recent musical contribution has been to HBO's Real Time with Bill Maher, which he wrote the theme song to. He also appeared on the VH1 reality magician game show Celebracadabra in 2008.

He has also been a guest on The Dawn and Drew Show and Comics Unleashed.
SORRY, CONTENT ACCESS RESTRICTED
This video contains TV-MA rated content. To access this video, you must register, provide your birthdate, and opt-in to receiving TV-MA rated content
This video is only available in an uncensored version. To access this video, you must register, provide your birth date, and opt-in to receiving uncensored content.
Cancel