Dan Cummins - Greeting Cards
Dan Cummins has new greeting cards ideas!
Dan Cummins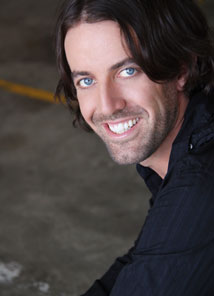 Dan Cummins just taped his first one hour special for Comedy Central on October 17th, 2009. He received a standing ovation after performing more than 65 minutes of new material, to a sold-out house at the Bing Crosby Theater in Spokane, Washington. This yet to be named special, which will premiere on Comedy Central in early 2010, is a follow up to his popular half-hour Comedy Central Presents special, which was voted the Third Favorite Half-Hour Special in Comedy Central Presents history by fans in the 2009 Stand Up Showdown. That half-hour was made possible by Cummins' initial appearance on the first series of Comedy Central's Live at Gotham, where one of Cummins' jokes was not only used to advertise his episode, but was used to advertise the entire debut season of the new stand up show. Material featured in his half-hour special, and from the Live at Gotham taping, were released on his national debut CD, Revenge is Near, recorded at Acme Comedy Co. and Sticks Restaurant, in Minneapolis, Minnesota. It was released on Warner Bros. Records in June of 2009, reaching #7 on the Billboard Comedy Charts, and now being sold on iTunes, www.amazon.com, at Best Buy, and various other retail outlets.

In addition to his Comedy Central appearances, Cummins has performed on The Late Late Show with Craig Ferguson, Last Comic Standing, and Comedy.tv with Byron Allen. On November 26th, 2009, Cummins will also make his debut on The Tonight Show with Conan O'Brien. Cummins has also been invited to, and performed at numerous, prestigious comedy festivals, appearing at the Montreal Just for Laughs Comedy Festival in 2005 and 2009, and also performing at the Aspen Rooftop Comedy Festival, Boston Comedy Festival, The Comedy Festival in Las Vegas, and the South Beach Comedy Festival. All of these television and festival appearances were made possible by a relentless touring schedule, with Cummins headlining clubs and colleges in every state but Hawaii, come on Aloha State! He also headlined various cities in Canada, since walking into a comedy club in Spokane, Washington, for the first time on August 3rd, 2000.

After over 200 college shows since 2007, Cummins was recently named one of the 2010 Hot Comedy Picks by Campus Activities Magazine, and he is currently filling up his 2010 calendar with more and more university shows. 2010 proves to be the biggest year so far for Cummins, with more television appearances sure to come after signing with Creative Artists Agency in Los Angeles, where he'll be moving in January, to live with his girlfriend Kristin and her dog Tux. Cummins will also continue to spend a considerable amount of time in Spokane, Washington, home to his ex-wife Heather, and their two small children Kyler and Monroe, with the children spending time in both Spokane and Los Angeles. Kyler looks forward to Disneyland, and Monroe and Kyler both look forward to a bunk bed in their new California pad. To keep track of what Cummins is up to, keep checking back at www.dancummins.tv, Facebook, MySpace, Twitter, and YouTube, and check out www.livinthedreammovie.com, where filmmaker Mike Newman posts new clips of an ongoing documentary about Cummins' journey through the world of stand up.
SORRY, CONTENT ACCESS RESTRICTED
This video contains TV-MA rated content. To access this video, you must register, provide your birthdate, and opt-in to receiving TV-MA rated content
This video is only available in an uncensored version. To access this video, you must register, provide your birth date, and opt-in to receiving uncensored content.
Cancel