Stand Up Spotlight - MLK Day
Happy MLK Day everyone!
Darwin Hines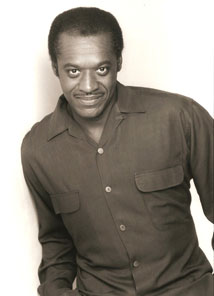 It's obvious that Darwin Hines is on his way to the upper atmosphere of stardom! He's doing it by breaking all the rules of playing it safe with the politically correct police! With his no holds barred and take no prisoners style of tell it like it is comedy, no segment of society is spared caustic barbs and wicked observations. Unlike the crowd of lesser performers who tread similar territory, Hines' strength and virtue, especially to the critics who rave about his show, is that his ultimate purpose and point is to draw a straight line to absurdity and pointlessness of the very prejudices he so incisively skews! On the surface, he's a performer you think you're going to run out on, but in very short order, the thinking people in his audience quickly realize they're witnessing not just a very funny, if sometimes profane performer, but one with a completely refreshing point of view. A point of view that speaks directly to the sheer stupidity of the hatred and negative beliefs that keeps us all from just living and loving in peace.
SORRY, CONTENT ACCESS RESTRICTED
This video contains TV-MA rated content. To access this video, you must register, provide your birthdate, and opt-in to receiving TV-MA rated content
This video is only available in an uncensored version. To access this video, you must register, provide your birth date, and opt-in to receiving uncensored content.
Cancel