Dave Chappelle - Kramer
"Oof, nigga's havin' a bad set."
Dave Chappelle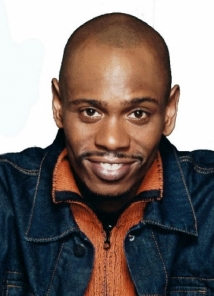 Dave Chappelle is an American comedian, screenwriter, television/film producer, and actor. As part of his early efforts, Chappelle moved to New York City to pursue a career as a comedian. He gathered the courage to perform at Harlem's famed Apollo Theater, in front of the infamous Amateur Night audience. The performance resulted in him being booed off the stage. Chappelle has described the experience as the moment that gave him the courage to continue his show business aspirations. He quickly made a name for himself in the New York comedy circuit, even performing in the city's parks. After becoming an accomplished stand-up comedian, Chappelle debuted his own weekly sketch comedy show on Comedy Central called Chappelle's Show. Along with comedy skits, the show also featured musical performances by mostly hip-hop and soul artists. Chappelle's pointed social and political commentary quickly helped the show garner critical and commercial success, as well as controversy. Richard Pryor, one of Chappelle's comedic influences, was a fan of the show and stated that he had "passed the torch" to Chappelle. Chappelle received two Emmy Award nominations for the show. In April 2007, Chappelle set a stand-up endurance record at the Laugh Factory comedy club, beating comedian Dane Cook's record of three hours and 50 minutes. In December of the same year, Chappelle broke his own record with a time of six hours and 12 minutes. Cook took the record again in January 2008, with a time of seven hours.
SORRY, CONTENT ACCESS RESTRICTED
This video contains TV-MA rated content. To access this video, you must register, provide your birthdate, and opt-in to receiving TV-MA rated content
This video is only available in an uncensored version. To access this video, you must register, provide your birth date, and opt-in to receiving uncensored content.
Cancel