David Huntsberger's Videos
David Huntsberger - Designated Driver
No one wants to be the designated driver.
David Huntsberger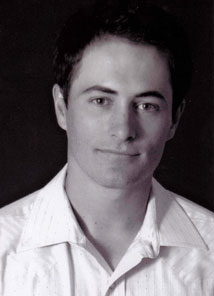 David Huntsberger was born and raised in Reno, Nevada. He attended Colorado State University and received a Bachelor of Science degree in civil engineering. After college, he moved to San Diego and worked as a substitute teacher during the day, while doing stand up at night. Two years later, he moved to Austin, Texas, where he was noticed by Comedy Central and asked to appear on season nine of Premium Blend. In 2006, he was runner-up in the annual Funniest Person in Austin Contest. He also reached the semifinals on season four of Last Comic Standing. Huntsberger regularly opens for Nick Swardson and Doug Benson, and has worked with Paul F. Tompkins, Maria Bamford, Eddie Gossling, Tig Notaro, and Patton Oswalt. In 2009, he performed at the Bentzen Ball in Washington, DC. In his free time, he likes drawing and fly fishing.
SORRY, CONTENT ACCESS RESTRICTED
This video contains TV-MA rated content. To access this video, you must register, provide your birthdate, and opt-in to receiving TV-MA rated content
This video is only available in an uncensored version. To access this video, you must register, provide your birth date, and opt-in to receiving uncensored content.
Cancel