Debi Gutierrez - Son
Debi Gutierrez talks about her son bugs her.
Debi Gutierrez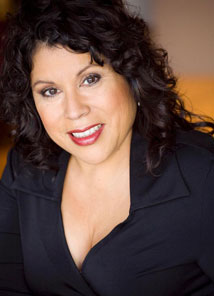 Debi Gutierrez explores uncharted territory with her groundbreaking and controversial "Comedy for Men" routine. With a clear and determined vision, she lays out the non-mysteries of men and how women overcomplicate them.

Gutierrez's act is yanked straight from her own personal experiences of doing it all wrong! Having learned to understand men, most importantly, her man, she speaks with an authority only likened to a seasoned therapist. Only without all that tell each other how you really feel BS!

Her act will incite clear communication between men and women, and probably a lot of overdue sex too! Feminists may not agree with her, but 10 out of 10 men surveyed do!
SORRY, CONTENT ACCESS RESTRICTED
This video contains TV-MA rated content. To access this video, you must register, provide your birthdate, and opt-in to receiving TV-MA rated content
This video is only available in an uncensored version. To access this video, you must register, provide your birth date, and opt-in to receiving uncensored content.
Cancel