Dov Davidoff Part 5 - Dom Irrera Live from the Laugh Factory
Comedian, actor, and writer Dov Davidoff returns to the show to talk to Dom about taking pills and passing out on stage, New York City vs Los Angeles, and some crazy ex-girlfriend stories.
Dov Davidoff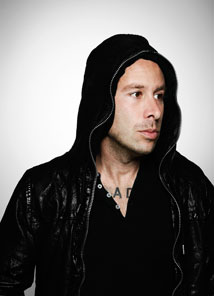 Combining hyper ADD with an amusingly and acute take on things, Dov Davidoff puts on one of the most high intensity shows in stand up, making him an audience favorite. Voted Top 10 Comedy Albums of 2008 on iTunes and Punchline Magazine, his CD, The Point Is, released on Comedy Central Records proves exactly that. Recorded live at the Comedy Works in Denver, Colorado, Davidoff's CD captures this kinetic master at his best. It's Davidoff's impeccable ability to find common ground with everyone that makes him a truly great comedian. He dissects the irony and problems of the world in a way that makes funny what otherwise isn't. Davidoff's material makes people think and look at themselves, but laugh hysterically while doing so.

In addition to performing regularly at clubs and colleges throughout the country, Davidoff was recently named one of Variety's Top 10 to Watch. Davidoff has most notably starred opposite Mark Wahlberg in the film Invincible. He has been seen on many number of television shows and has co-starred with Jeff Goldblum in the NBC drama Raines. Davidoff has also been seen on The Tonight Show with Jay Leno, Jimmy Kimmel Live! episode #7.13, and Last Call with Carson Daly. He is a regular fixture on Comedy Central, starring in his own 2007 half-hour Comedy Central Presents special, as well as appearing on Chappelle's Show, Premium Blend, and Tough Crowd with Colin Quinn. He is a favorite at the prestigious Montreal Just for Laughs Comedy Festival, as well as HBO's The Comedy Festival in Aspen, Colorado.

His new hour comedy special recently aired on Comedy Central. There's no doubt that Davidoff has established himself as one of the must-see acts on the scene today.
Dov Davidoff COMEDY VIDEOS
SORRY, CONTENT ACCESS RESTRICTED
This video contains TV-MA rated content. To access this video, you must register, provide your birthdate, and opt-in to receiving TV-MA rated content
This video is only available in an uncensored version. To access this video, you must register, provide your birth date, and opt-in to receiving uncensored content.
Cancel