Greg Morton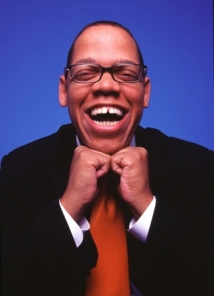 After working as an Animator on the Scooby and Scrappy Doo Show, and providingvoice-overs for Saturday morning cartoons, Morton focused his talents on stand-up comedy. He quickly became a club favorite in the U.S., Canada, Australia, and the UK.
His slapstick, physical, style, improvisational skills, and talent for mimicry create a show that leaves audiences gasping for breath.
Greg regularly headlines in Las Vegas, and Atlantic City showrooms and can be heard on the nationally syndicated radio program, The Bob & Tom Show, as well as at their live concerts, the "Bob & Tom Comedy All Stars Tour." One of Greg's musical parodies which has been gaining momentum online, sang to the tune of "Candyman," is his own Obama Man." Currently the song has logged over 3 million hits on You Tube.
He is a popular opening act for many performers, including, Celine Dion, Dionne Warwick, Harry Connick Jr., and Luther Vandross at Radio City Music Hall.
In the summer of 2007, Greg made his third appearance at the Just for Laughs Comedy Festival in Montreal. Spring of 2009 brought Greg Morton and his comedy to Lucerne Switzerland for Just For Laughs at the Rose D'or Television Programming Festival.
His anxiety ridden persona is best described as someone who watches too much cable news. Audiences love Greg's two minute rendition of the Star Wars Trilogy, currently seen on Comedy Central's Premium Blend. His show-stopping finale of pop star impersonations, has been described by many club owners as the best closer in the business!
SORRY, CONTENT ACCESS RESTRICTED
This video contains TV-MA rated content. To access this video, you must register, provide your birthdate, and opt-in to receiving TV-MA rated content
This video is only available in an uncensored version. To access this video, you must register, provide your birth date, and opt-in to receiving uncensored content.
Cancel