James Harris - Asians
Does China have nukes?
James Harris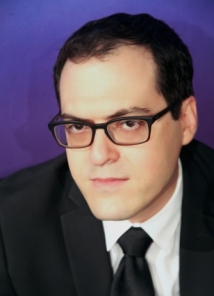 James Harris is the co-host of James and Sunda, a weekly comedy variety television show airing on Jewish Life Television (JLTV). James hosts the show with his comedy partner Sunda, a Swedish and Black Jew, who is known as the most dangerous mother in comedy. James has a Doctorate in Clinical Psychology. Dr. James is an expert on happiness and fulfillment–the subject of his dissertation. James is an accomplished screenwriter and television writer. He wrote his first screenplay when he was an undergraduate student at Brandeis University. The script was produced and the movie, The Cure for Boredom, stars Judd Nelson, Seymour Cassel and Joe Viterelli and is available on DVD. He has written material for some of the world's most successful comedians. His jokes have been featured in national magazines and on many popular websites. He was the humor columnist for The National Enquirer, where his two columns, "Laugh Track" and "Scandal Meter," ran weekly. He wrote for Laugh Factory's TBS…Very Funny and The Supreme Court of Comedy. James has written for ShowTime, HBO, DirecTV, Broadway as well as many celebrities and public speakers. James performs his stand-up routine weekly at the Laugh Factory in Hollywood, and has been seen on HBO, VH1 and JLTV.
SORRY, CONTENT ACCESS RESTRICTED
This video contains TV-MA rated content. To access this video, you must register, provide your birthdate, and opt-in to receiving TV-MA rated content
This video is only available in an uncensored version. To access this video, you must register, provide your birth date, and opt-in to receiving uncensored content.
Cancel