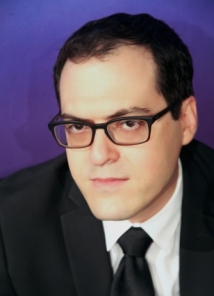 James Harris Biography
James Harris was the director of Laugh Factory television and was the head writer for the Laugh Factory's television show, Laugh Factory…Very Funny, airing on TBS. He was also a writer for Supreme Court of Comedy airing on DirecTV and the co-host of Laugh Factory All Access with Dom Irrera.

Harris was the humor columnist for the National Enquirer. His two columns, "Laugh Track" and "Scandal Meter," ran weekly and he contributed regularly to special features. His columns were comprised of jokes and humorous observations about celebrities and entertainment news.

Harris is an accomplished screenwriter and comedian. He wrote his first script when he was an undergraduate student at Brandeis University. The script was sold and produced by an independent production company. The movie Sex and Bullets is available on DVD and VHS, and stars Judd Nelson, Seymour Cassel, and Joe Viterelli. Harris was also cast in the movie to play one of the leading roles.

Most recently, Harris has appeared on VH1 as a commentator for their The Greatest series.

Harris is also the creator of Los Angeles' hit sketch show Hoodzpah! The show features the best comedians performing their stand up and acting in short videos written and directed by Harris. Harris' shorts can be viewed on his website, JamesHarrisOnline.com, and his YouTube channel, Youtube.com/user/jamesnyla.

Harris is one of the country's most prolific joke writers. A stand up comic himself, Harris headlines clubs and colleges all across the country.