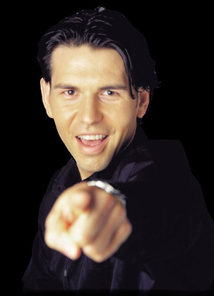 James Smith Biography
James Smith is one of Australia's best live stand up comedians. Smith has appeared on all of the major television network programs such as Rove Live, The Footy Show, The Fat, the Comedy Channel's Headliners, and has made countless other television appearances.

A banking and finance lawyer by profession, Smith began performing comedy and public speaking while at law school. In 1995, he was selected to debate in the World Universities Debating Championships at Princeton University in the United States, and again in 1996 at University College Cork in Ireland. Also, in 1995, he won the Australasian Public Speaking Competition at Parliament House, Melbourne.

While practicing law, Smith decided to trade the courtroom for the stage, and became a professional comedian. His success was meteoric and within two months of his debut, he progressed to the national final of the Comic of the Year at the Sydney Comedy Festival.

In 2001, Smith won National Star Quest which is the most prestigious quest of its kind in Australia. As a writer, Smith won the Triple M Parody Song Writing Competition and subsequently became a permanent writer/performer at radio station Triple M, part of the national Austereo Network.

In 2002, Smith performed his live show Will the Real James Smith Please Stand Up? at the Melbourne Town Hall, in the world renowned Melbourne International Comedy Festival, where the best international comedians perform. This year, he returned with his new show Sex and the Smitty, which enjoyed excellent reviews.

His legal background means that he is an exceptional corporate performer. His ability to write client specific material is outstanding and he has performed as host, guest speaker, and comedian for numerous clients. An all-around performer, Smith is also studying acting and singing.

As an international performer, he has performed in the United Kingdom, Singapore, and Malaysia. In Australia, he appears at all of the major comedy clubs and theatres.