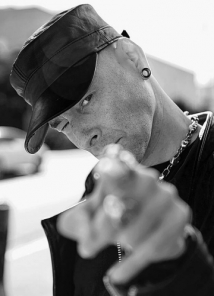 Jason Rouse Biography
Who can resist the evil charm of Jason Rouse?

Clearly, not the United States. The locals find themselves drinking Rouse's special brand of carefully contrived euphoria which is clever, seductive, and appropriately sadistic. Disarmed, you sit in the dark, jaws dropping in disbelief. Rouse is razor-sharp and always a step ahead, so you hope to drink yourself invisible to escape getting verbally raped. Surprisingly, the ensuing Canadian comedic hangover proves to be irresistibly therapeutic.

How you ask?

Our jester from hell doesn't turn a blind eye to tragedies. Rather, he embraces life's misfortunes and emerges as a leader in his twisted brand of comedy, finding humor in all of life's horrors. Rouse brings his new moral codes to Hollywood and dominates the scene.

Are you up for an irresistibly tantalizing glimpse of the forbidden?