Jerrod Carmichael's Videos
Jerrod Carmichael - Bernie, Hill, Trump
Jerrod Carmichael (@NotoriousROD), star of The Carmichael Show (@CarmichaelShow) shares his thoughts on the presidential candidates. Catch the season premiere of The Carmichael Show! Sunday, March 13th 9/8C on NBC.
Jerrod Carmichael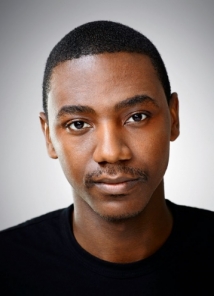 Jerrod Carmichael is a Los Angeles-based stand-up comedian originally from Winston-Salem, North Carolina. He is currently the executive producer, writer, and star of the NBC comedy The Carmichael Show. In 2014, Jerrod Carmichael released his very first stand-up special, an hour-long special for HBO. Jerrod Carmichael: Love at the Store was filmed at The Comedy Store. Carmichael's HBO hour was produced by Funny Or Die and directed by Spike Lee. It was the second stand-up special Spike Lee has directed, following the 2000 stand-up concert film The Original Kings of Comedy. Also in 2014, he appeared in the Nicholas Stoller-directed summer blockbuster Neighbors, opposite Seth Rogen and Zac Efron. Carmichael was featured in Variety as being one of the top ten comics to watch, as well as being one of the "New Faces" at the Montreal Just For Laughs Festival. Carmichael is a regular around some of LA's favorite stand-up shows, including Meltdown, The Improv, Laugh Factory and many alternative rooms. Carmichael, who ranked first in a 2013 poll we conducted amongst LA bookers and hosts to determine their favorite up and coming stand-ups, has also appeared on The Goodwin Games, The Tonight Show Starring Jimmy Fallon, and Conan.
Jerrod Carmichael COMEDY VIDEOS
SORRY, CONTENT ACCESS RESTRICTED
This video contains TV-MA rated content. To access this video, you must register, provide your birthdate, and opt-in to receiving TV-MA rated content
This video is only available in an uncensored version. To access this video, you must register, provide your birth date, and opt-in to receiving uncensored content.
Cancel