Jim Belushi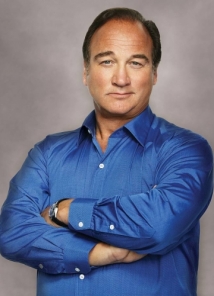 The first thing you need to know about Jim Belushi is that he's a performer. Not just an actor, not just a comedian, not just a singer, but a performer. Which is pretty much all those things put together and multiplied by two or five or something. The second thing you need to know—and this is, in some way, more important than the first thing—is that he has absolutely no shame. None. Zip. Zero.
Jim has been a favorite of film, television and stage audiences for more than 30 years, one of the great leading character actors equally at home in drama and comedy, and a gifted performer who can also hold a room as front man of his rhythm and blues band.
A proud Chicagoan, Belushi graduated from Southern Illinois University with a degree in Speech, Education and Theatre before moving on to become a resident member of Chicago's famed Second City for three years. In 1979 he left for Hollywood, where writer-producer Garry Marshall cast him in the Paramount Television series "Who's Watching the Kids" and later in "Working Stiffs" with Michael Keaton. His Hollywood career took off from there.
In 1983, Jim wrote and appeared in Saturday Night Live for two seasons. Other television credits include starring in the Oliver Stone/ABC miniseries "Wild Palms" and the critically acclaimed series "Beggars and Choosers." He guest-starred on "ER" and numerous other television shows. Most notably, Jim starred in the ABC hit comedy "According to Jim," in which he played the husband in a marriage that actually works and the father of three children. He also served as executive producer, music composer and director. After wrapping 182 episodes for its eighth and final season, the family favorite series also hit a milestone when it launched into off-net syndication in 2007. In 2010, Belushi starred in CBS's one-hour drama "The Defenders," playing a colorful defense attorney in Las Vegas who would do anything to win for his clients.
Belushi has also had an illustrious film career. Jim's first film was also Michael Mann's first film. "Thief" was a dramatic film in which he played James Caan's partner in crime. The he flip-flopped to a comedic role in "Trading Places." But it was his work in Edward Zwick's "About Last Night" with Rob Lowe and Demi Moore that brought Belushi his first serious attention as a film star. In the 1986 feature, he reprised the role that he had played on stage in David Mamet's Obie Award-winning "Sexual Perversity in Chicago," from which the film was adapted. His feature credits since then show an extraordinary range: He was James Woods' spacey DJ buddy, Dr. Rock, in Oliver Stone's "Salvador;" the mentally handicapped dishwasher befriended by Whoopi Goldberg in the Andrei Konchalovsky film, "Homer and Eddie;" and the defiant high school principal standing up to drug dealers in "The Principal." In 2010, Belushi traveled to Berlin to shoot the part of a hard-talking publisher in Roman Polanski's "The Ghost."
Other dramatic and comic film roles include the "K-9" franchise for Universal Studios with the beloved Jerry Lee, "Joe Somebody," "Red Heat" with Arnold Schwarzenegger, John Hughes' "Curly Sue," "Taking Care of Business," "Once Upon a Crime," "Return to Me," "Mr. Destiny," "Only the Lonely," "The Man with One Red Shoe," "Real Men," "Jumpin' Jack Flash," "Jingle All the Way," "Retroactive," "Underdog," and one of Jim's favorites, "Gang Related" with Tupac Shakur. You will also see him in the upcoming independent features "The Secret Lives of Dorks," "Undrafted," and "North of Hell" with Patrick Wilson and Katherine Heigl. Additionally, he voiced the Squirrel in the animated feature "The Wild" and the Woodsman in the animated feature "Hoodwinked." He has leant his voice to hundreds of animated television shows including "The Mighty Ducks," "The Tick," "Pinky and the Brain," "Hey Arnold," "Rugrats," "AAAHH! Real Monsters," "Scooby Doo," and "Superman."
Belushi has also stayed close to his stage background, both on and off- Broadway. In 2011, he made his way to the Great White Way and earned rave reviews as the star of Garson Kanin's "Born Yesterday." This revival was directed by Tony Award-winning director Doug Hughes. His previous stage appearances include on Broadway in Herb Gardner's acclaimed "Conversations with My Father" at the Royal Theatre and for Joseph Papp as the Pirate King in "Pirates of Penzance." He starred off-Broadway in Sam Shephard's "True West" at the Cherry Lane Theatre, in the Williamstown Theatre Festival production of John Guare's "Moon Over Miami," and in Richard Nelson's "Baal" at the Goodman Theatre in Chicago.
Besides acting, Jim is also a musician. Jim and Dan Aykroyd, together as The Blues Brothers, opened for The Rolling Stones at Soldier Field in Chicago in 2005 and performed at the SARS benefit in Toronto for over 400,000 people, in which the Rolling Stones also performed. Jim also headlines his own group, The Sacred Hearts, which is the official house band for the House of Blues chain of venues. They are a rhythm and blues band that performs 40 nights a year at clubs, casinos and corporate events all over the country. For over 18 years, with harmonica in hand, Belushi and the bands have entertained President Clinton, Vice President Gore, Senators and other politicians. Belushi and Aykroyd recorded an album entitled "Have Love, Will Travel" that was number one on the blues chart. Additionally, Belushi recorded and released three other albums: "Blues Brothers Live from Chicago," The Sacred Hearts' "36 x 22 x 36," and the soundtrack to "According to Jim."
Jim Belushi added authorship to his repertoire when he released his first book in 2006 entitled Real Men: According to Jim. In the book, Jim explains how to do just about everything- from picking up women and choosing your friends to sticking up for yourself.
Most recently, Belushi teamed up with his "According to Jim" co-star Larry Joe Campbell and four other talented and funny Second City alumni to create "Jim Belushi and the Board of Comedy." The group brings an improvised comedy sketch show to stages at colleges, comedy clubs, performing arts centers, corporate events, and casinos nationwide.
A dedicated husband and father, Belushi has little time outside career and family. In his spare time he participates with many charities in the community and beyond.
SORRY, CONTENT ACCESS RESTRICTED
This video contains TV-MA rated content. To access this video, you must register, provide your birthdate, and opt-in to receiving TV-MA rated content
This video is only available in an uncensored version. To access this video, you must register, provide your birth date, and opt-in to receiving uncensored content.
Cancel