Jimmy Shubert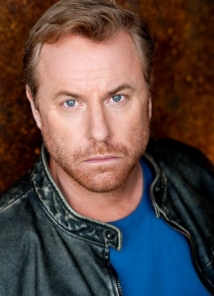 Whether it's stealing scenes in major motion pictures or blowing the roof off any comedy club from Hawaii to Halifax, Jimmy Shubert is stand-up comedy's next breakout star.
He attended the Philadelphia High School for Creative and Performing Arts, majoring in Drama. It was from those experiences in acting class that Jimmy knew he wanted to be an entertainer. Always the class clown and performer, Jimmy performed magic tricks for his friends and family at nine years of age. By the age of 15, he had become an accomplished professional magician. He later channeled that energy into stand-up comedy.
Jimmy started performing out of high school in comedy clubs around the Philly area. He later moved to Los Angeles and started working, performing and writing material for acts like Yakov Smirnoff, Jimmy Walker, and Andrew "Dice" Clay. He later met Sam Kinison and they became friends. Kinison liked Shubert's chutzpah and included him as one of the original "Outlaws of Comedy" which he toured with for five years, playing major casinos in Las Vegas and other venues like the Universal Amphitheater in front of audiences as large as 6,500 people. After a well recognized performance at the prestigious Just For Laughs Comedy Festival in Montreal, he was spotted by the late Brandon Tartikoff who signed Jimmy to a holding deal to develop a pilot sitcom for him to star in at 20th Century Fox. His full contact comedy has led him to headlining some of the best clubs in Hollywood, as well as the Hilton Hotel in Las Vegas in December, 2011, to his own stand-up special on Comedy Central, with five years on "King of Queens" and several appearances on "Entourage" for good measure.
A veteran of stage and screen, Jimmy is one of the rare triple threats in today's comedy scene. "I like to entertain people in any form under any circumstances," he says. "Whether it's in a sold-out three thousand seat theater, or in the middle of a war zone in Afghanistan, "my mission is to make 'em laugh as hard as I can."
He has produced three albums of his material and his own concert performance DVD, which showcase his "hilarious" take on the world at large.Jimmy's comedy routine is usually performed with an observational point of view, in comedic short-story form, and typically focuses on poking fun at pop culture.
SORRY, CONTENT ACCESS RESTRICTED
This video contains TV-MA rated content. To access this video, you must register, provide your birthdate, and opt-in to receiving TV-MA rated content
This video is only available in an uncensored version. To access this video, you must register, provide your birth date, and opt-in to receiving uncensored content.
Cancel