John Mulrooney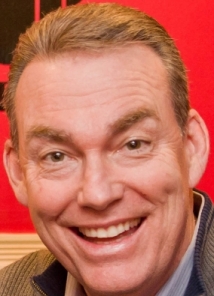 John Mulrooney is a stand-up comic with thirty years of experience on stage, television and radio. John is a native New Yorker who made his mark in Hollywood by hosting several nationally syndicated television shows. John has appeared on Comedy Tonight, the Late Show, and Comic Strip Live, HBO, Showtime, A&E and Comedy Central. John has made more than three hundred appearances, performing his stand-up on every major network. John's first job in radio was co-hosting the afternoon drive in NYC on 105.1, The Buzz. John won the NYSB award for best on-air personality twice. He then moved to mornings and beat Howard Stern in the ratings on PYX 106 in Albany, N.Y. A syndication deal followed and John moved to Cleveland to do the morning drive on 100.7 WMMS, The Buzzard. He couldn't find good pizza in Cleveland, so John came back to The Big Apple to do weekends for Sirius on Howard 101. Now John can be heard every day on 24/7 Comedy and on his new morning show Mulrooney in the Morning, both available on iHeartRadio.
SORRY, CONTENT ACCESS RESTRICTED
This video contains TV-MA rated content. To access this video, you must register, provide your birthdate, and opt-in to receiving TV-MA rated content
This video is only available in an uncensored version. To access this video, you must register, provide your birth date, and opt-in to receiving uncensored content.
Cancel