Jon Rudintsky - The Worst Generation
There's a reason they're called 'the greatest generation,' Jon Rudnitsky points out why this generation is a little different.
Jon Rudnitsky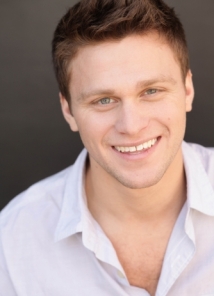 Born and raised in the suburbs of Jersey, Jon got into acting after realizing how horrific he was at sports. While all the other kids would participate in their various athletic activities during recess he would entertain the lunch lady (Mrs. Ryan) with his impressions of various teachers and celebrities.
He spent his teenage years performing in musicals in high school (not getting laid) and doing open mics at The Comic Strip in NYC. Despite, his abysmal grades and SAT scores he was accepted to USC's BFA Acting Conservatory where he was given the John Ritter Memorial Award For Outstanding Comic Performance by the School of Theatre faculty and chosen to be the BFA Commencement speaker by his fellow classmates.
Throughout school he continued to perform comedy regularly at The Groundlings, The Laugh Factory, The Comedy Store, The Improv, and the Ice House. His senior year he won the Laugh Factory's Laugh Bowl college comedy competition. Jon continues to perform in shows around the Los Angeles area.
Jon has made several viral YouTube parodies including "House Of Cards Junkie" (featured on Variety and The Sundance Channel's The Writers Room), "True Detective Oscars Parody" (featured on Huffington Post and Buzzfeed), "#Selfie Parody #Dickpic" (featured on Elite Daily) and "The Jewish Hunger Games" (featured on Huffington Post, Buzzfeed, Time, CBS News, and NY Magazine).
Jon was selected as one of the New Faces at the Just For Laughs Comedy Festival in Montreal. Jon performs stand up comedy at clubs, colleges, casinos, and laundromats around the country featuring for Andrew Santino, Steve Byrne, Adam Ray, Julian McCullough, Brent Morin and other major headliners.
He had his TV debut on CBS's Criminal Minds where he had two lines and then was pistol whipped in the face - solidifying his classical theatre training and his family's doubts about pursuing a career in entertainment in one fell swoop. Most recently, Jon has joined the Saturday Night Live cast as a featured player.
Mrs. Ryan, the Lunch Lady, and him are Facebook friends and she watches all his videos.
Jon Rudnitsky COMEDY VIDEOS
SORRY, CONTENT ACCESS RESTRICTED
This video contains TV-MA rated content. To access this video, you must register, provide your birthdate, and opt-in to receiving TV-MA rated content
This video is only available in an uncensored version. To access this video, you must register, provide your birth date, and opt-in to receiving uncensored content.
Cancel