Josh Macuga - Girls Ordering Drinks
Josh Macuga mimics how a pack of girls order drinks at a bar at the Laugh Factory in Hollywood, CA.
Josh Macuga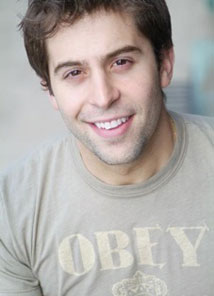 Pittsburgh native and graduate of Pennsylvania State University, Josh Macuga is notorious for amusing audiences from New York to Los Angeles. Macuga is often recognized for his appearances on Comedy Central, the cult classic Plasterhead, and for his brief three second role in We Own the Night, that Joaquin Phoenix refers to as "spellbinding."

In 2009, Macuga established the Casual Mafia, his comedy production company. He has been critically acclaimed as the "Douchebag Anthem" writer that viewers love, the melodramatic CSI: Crime Scene Investigation investigator, and Dear Guyary's lovable Ben Davis. In addition to writing, producing, and acting in everything Casual Mafia related, Macuga spends his time developing feature films and multiple comedy and dramatic television shows. His mother loves him very much and we hope you do too!
Josh Macuga COMEDY VIDEOS
SORRY, CONTENT ACCESS RESTRICTED
This video contains TV-MA rated content. To access this video, you must register, provide your birthdate, and opt-in to receiving TV-MA rated content
This video is only available in an uncensored version. To access this video, you must register, provide your birth date, and opt-in to receiving uncensored content.
Cancel