Kenny DeForest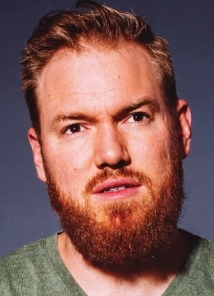 Kenny DeForest is a New York City-based comic best known as a producer and co-host of "Comedy at the Knitting Factory", widely considered to be one of the best independently run comedy shows in the country, and is a regular presence on the New York City scene at large.
He has appeared in the Brooklyn Comedy Festival, Chicago Comedy Exposition, Accidental Comedy Festival, Red Clay Comedy Festival, and New York Comedy Festival and he has been featured in The Observer, Time Out New York, The New Yorker and Brooklyn Magazine which named him one of "Brooklyn's Funniest."
He has also appeared on TruTV's "Friends of the People" and was a writer for season 1 of MTV's "Bugging Out". In 2015, he was named one of Comedy Central's "Comics to Watch" and he would really like it if you took their advice and watched him.
SORRY, CONTENT ACCESS RESTRICTED
This video contains TV-MA rated content. To access this video, you must register, provide your birthdate, and opt-in to receiving TV-MA rated content
This video is only available in an uncensored version. To access this video, you must register, provide your birth date, and opt-in to receiving uncensored content.
Cancel