Kenny Kane - Peanut Butter Jelly Time
Peanut Butter Jelly Time!
Kenny Kane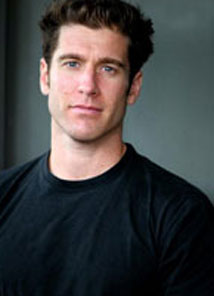 After seeing Kenny Kane's show Tré Giles, the producer from National Lampoon Comedy Radio had this to say, "Kane's show transcends comedy as we know it, and that's a good thing! As much stand up and sketch as we get submitted to the network, to see something truly different and original is a blessing! Kane is a pioneer, and we should all follow him to the new ground he's covering."

Combining the frenetic pace of Robin Williams, the absurdity of Steve Martin, and the physicality of Jim Carrey, Kane takes the audience through a day in the life. One thing leads to another in this hilarious action packed show.

This multidimensional performer draws from his background as a black belt, hip-hop dancer, soccer player, and track athlete to create an extremely high-energy and physical show. Kane's unequivocal force is balanced by authentic stories about family, relationships, teaching children, and motivational speaking. After watching a recent performance, an audience member said, "Wow! I'm out of breath and I was sitting! Not only was that hilarious, it was original and he actually made me think."

Kane's versatile comic style has won the favor of many of comedy's most influential professionals. The highly respected Budd Friedman, founder of the Improv and producer of An Evening at the Improv, has given Kane his own valued endorsement by making him a regular in Las Vegas at the Improv at Harrah's. Brad Sherwood of The Drew Carey Show, The Tonight Show with Jay Leno, and Whose Line Is It Anyway? says, "Kane is a cross between Robin Williams and Steve Martin." 30-year comedy vet, Denny Johnston of The Tonight Show with Jay Leno and LA Laugh Off winner, says Kane is "a mix of Jim Carrey and Martin Short."

In addition to being a regular in Las Vegas and touring the United States, Kane has performed for our troops in Iraq, Afghanistan, and Pakistan. He has been heard by millions of listeners on the nationally syndicated The Bob & Tom Show and was seen regularly as host, stand up, and sketch comedian on UPN's Seriously Unusual Television Network. Most recently, he can be seen on Fox's Talkshow with Spike Feresten. Kane is undoubtedly an up and comer that is rapidly gaining the attention of Hollywood elite. Don't be surprised if you see some of the work he does on stage show up on his own sitcom in the near future.

Simply put, his show is funny!
SORRY, CONTENT ACCESS RESTRICTED
This video contains TV-MA rated content. To access this video, you must register, provide your birthdate, and opt-in to receiving TV-MA rated content
This video is only available in an uncensored version. To access this video, you must register, provide your birth date, and opt-in to receiving uncensored content.
Cancel