Kyle Kinane - Baby Kababobs
Actions speak louder than words.
Kyle Kinane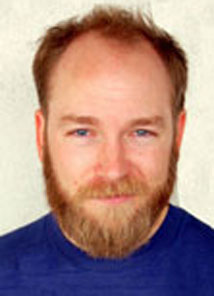 Kyle Kinane is originally from Addison, Illinois, and has been performing for 10 years. He has been seen on NBC's Last Call with Carson Daly and BBC's The World Stands Up. He has performed in the Aspen Rooftop Comedy Festival, LA Comedy Fest, the Vancouver Comedy Festival, the DC Comedy Fest, and the Leicester Comedy Festival in the United Kingdom.

He now resides in Los Angeles. He'll have you know he was rated #5 in the Top 10: Emerging Comedians list on Askmen.com. Check Kinane out on YouTube if you're ready for "a bleak, misanthropic, Ernest Hemingway look-alike with a penchant for suicide jokes," as one British media outlet described him. They're, uh, the happy kind of suicide jokes. Honest.
SORRY, CONTENT ACCESS RESTRICTED
This video contains TV-MA rated content. To access this video, you must register, provide your birthdate, and opt-in to receiving TV-MA rated content
This video is only available in an uncensored version. To access this video, you must register, provide your birth date, and opt-in to receiving uncensored content.
Cancel