Lester Barrie - Ugly People
Don't look directly at ugly people!
Lester Barrie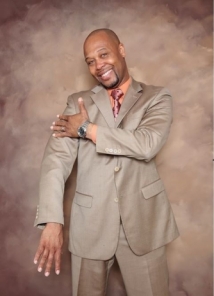 Hip, funny, edgy, and without profanity, not even a slip, Lester Barrie is guaranteed to rock the house harder than most headliners and is without question a hard act to follow.

Most recently, Barrie appeared on Martin Lawrence's 1st Amendment Stand Up on Starz. Additionally, he has performed at the Montreal Just for Laughs Comedy Festival, Caroline's in New York, and at the Laugh Factory in Hollywood and Long Beach, California. He has performed on An Evening at the Improv, Comic Strip Live, and has been a semifinalist on Ed McMahon's Star Search.

His television credits include two recurring seasons on the sci-fi classic Sliders, as well as appearances on NYPD Blue and In the House with LL Cool J. Lester Barrie's most notable movie role was the preacher in Don't be a Menace to South Central While Drinking Your Juice in the Hood, the cult classic starring Shawn and Marlon Wayans.

Barrie has been the opening act for Ray Charles. He has also been a co-headliner with Mike Epps, John Witherspoon, and Bruce Bruce, as well as a writer for Comics Unleashed with Byron Allen. Barrie is a Def Comedy Jam all star, an Apollo Theater legend, and a BET's Comicview host.

It is also worth noting that now a 20-year stand up comedy veteran, Barrie is now an ordained and licensed Christian minister who preaches every Sunday morning, many times only hours after a Saturday night of high octane comedy headlining.

Book Barrie today and prepare for an occasion filled with laughter.
SORRY, CONTENT ACCESS RESTRICTED
This video contains TV-MA rated content. To access this video, you must register, provide your birthdate, and opt-in to receiving TV-MA rated content
This video is only available in an uncensored version. To access this video, you must register, provide your birth date, and opt-in to receiving uncensored content.
Cancel