Monrok - Feminists
Monrok just wants to be taken care of. Any takers?
Monrok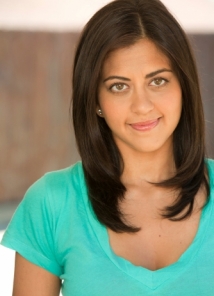 Monrok is synonymous with one word and one word only: Monrok. She has appeared on shows like Last Comic Standing, Latino 101, and shot the pilot Naked but Funny for Fox. She won California's Funniest Female Contest in 2009 and performed in the 2010 CBS Diversity Sketch Comedy Showcase. She has also won the Laugh Factory's Fresh Faces competition.

Instead of taking the safe route and talking about everyday problems such as dating and relationships, Monrok's natural irritation for life brings a whole new brand of comedy to the stage. Her comedy may be dry, but it is nothing you have seen before, or will probably ever see again, because you can't copy the way someone thinks, and that's exactly what it is. It's not a character, a bit, or an act, it's just Monrok.
SORRY, CONTENT ACCESS RESTRICTED
This video contains TV-MA rated content. To access this video, you must register, provide your birthdate, and opt-in to receiving TV-MA rated content
This video is only available in an uncensored version. To access this video, you must register, provide your birth date, and opt-in to receiving uncensored content.
Cancel