Megan Gailey - Shower Head
Megan Gailey has some advice about the hazards of shower sex.
Megan Gailey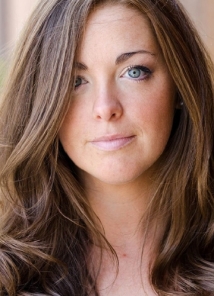 Megan Gaileygrew up in Indianapolis, the perfect town to raise a delusional upper-middle class Midwestern socialite. With a love of flirting and vacationing, it was a natural fit to leave the monotonous exercise schedule for a life of stand-up.
Gailey was a part of the 2015 Just For Laughs "New Faces", a finalist in NYC's Laughing Devil Fest, a featured performer at the Traverse City Winter Comedy Festival, New York Comedy Festival and Comedy Expo.Megan was recently featured in Chicago Magazine and Marie Claire Magazine for her comedic risk taking and amazing dresses. And she has finally performed alongside enough famous people that her older brothers no longer hate her.
Gailey is a must-have at top National Clubs like the The Laugh Factory(Chicago), Hilarities (Cleveland) and The Comedy Attic (Bloomington, IN)Opening for Brad Garrett, Kevin Nealon, Amy Schumer, Paul Reiser, Jeff Garlin and TJ Miller. In Gailey's new home in NYC, she helps produce and host "The Front Room" at one if the city's favorite venues, The Knitting Factory.
Megan works and applies makeup at a fanatical pace. She continues to search for a rich husband, just in case.
SORRY, CONTENT ACCESS RESTRICTED
This video contains TV-MA rated content. To access this video, you must register, provide your birthdate, and opt-in to receiving TV-MA rated content
This video is only available in an uncensored version. To access this video, you must register, provide your birth date, and opt-in to receiving uncensored content.
Cancel