Michael Larimer - Basketball Names
Michael Larimer breaks down the names of popular sports teams.
Michael Larimer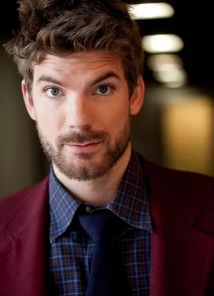 Michael Larimer reigns from the cornfields of Iowa. He studied theater at the prestigious Santa Monica College in California before coming to Chicago in 2004. Mr. Larimer has trained with The Second City and iO Theaters in improvisation and sketch comedy. He has written and performed in numerous shows there.
His true passion, standup comedy, started five years ago when he was hit in the head with a golf ball, causing mild vision loss. Mr. Larimer found a new light in standup and strives to produce smart, crazy, original, and highly energetic comedy. He has performed in the most prestigious comedy clubs all over the Midwest. Mr. Larimer is also the champion of the 'Shenanigan's Comedy Challenge', where he won his first oversized check. He would like to thank his friends, family and that golf ball for everything they've done.
SORRY, CONTENT ACCESS RESTRICTED
This video contains TV-MA rated content. To access this video, you must register, provide your birthdate, and opt-in to receiving TV-MA rated content
This video is only available in an uncensored version. To access this video, you must register, provide your birth date, and opt-in to receiving uncensored content.
Cancel