Michael Magid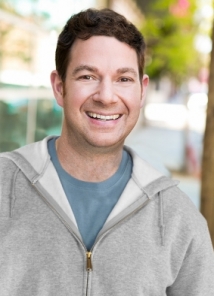 Being the son of a Latina Model and a Jewish Banker, Michael Magid always knew his cultural background would lead to a career in entertainment or many years of emotional therapy. After quickly realizing that his sole purpose in college was to remain academically eligible for the soccer team, Michael left the hallowed halls of academia and moved to Los Angeles where he currently resides. Michael is a graduate of the Second City Conservatory and is a co-founder of the sketch comedy group "Recycled Babies." He has been seen at Sketchmelt, The Comedy Central Stages, Seattle Sketchfest and the Columbus Film Festival. His stand-up has been seen at The Laughing Skull Fest, Laugh Your Asheville, Boston Comedy Festival and other geographically named festivals. Michael (and Recycled Babies) recently signed a Distribution deal with Ruthless Studios for a new hybrid sketch television series. He is a writer/producer of new media content at Football.com; co-hosts a podcast called "Youth Soccer Spotlight" on the Network Studios; produces the popular bi-weekly, bi-coastal stand up show "Comedy In English;" just wrapped a role in the new romantic comedy "Brand New Old Love" along Arturo Castro, Josh Brener and Aya Cash; and has spent the morning writing a mediocre bio of himself.
SORRY, CONTENT ACCESS RESTRICTED
This video contains TV-MA rated content. To access this video, you must register, provide your birthdate, and opt-in to receiving TV-MA rated content
This video is only available in an uncensored version. To access this video, you must register, provide your birth date, and opt-in to receiving uncensored content.
Cancel