Mike Batayeh - Autotune
Sad robots need love, too
Mike Batayeh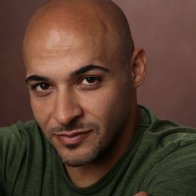 Mike Batayeh is a native of Detroit and resides in Los Angeles. As an actor he has guest starred and recurred on several television shows including notable appearances on Everybody Loves Raymond, The Sheild, Sleeper Cell, Touch and Breaking Bad. He has co-starred in films including American Dreams, Gas, American East, Don't Mess With The Zohan and his leading role in Detroit Unleaded. As a comedian, Mike has performed and headlined all over the USA at reputable comedy clubs such as Gotham in NYC and LA clubs such as Laugh Factory (regular), Comedy Store, Improv and Icehouse. He was part of the first wave of western comics to perform for local audiences in the middle east in such places as Dubai (where he filmed a comedy special for Showtime Arabia), Egypt, Lebanon, Jordan (where he was invited 2 years in a row by the royal family for the Amman International Comedy Festival) and Nazareth.
SORRY, CONTENT ACCESS RESTRICTED
This video contains TV-MA rated content. To access this video, you must register, provide your birthdate, and opt-in to receiving TV-MA rated content
This video is only available in an uncensored version. To access this video, you must register, provide your birth date, and opt-in to receiving uncensored content.
Cancel