Mike Lebovitz - The Button Story
Mike Lebovitz knows a thing or two about buttons.
Mike Lebovitz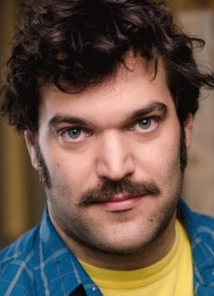 Mike Lebovitz's comedy career began at the age of six with clowning classes at the local JCC. He's been delighting and confounding audiences big and small ever since with his offbeat yet accessible brand of humor. As an accomplished actor, director and writer, Lebovitz draws from a broad range of disciplines in constructing his act, using outlandish viewpoints and subversive turns-of-phrase to highlight the inherent absurdity of being. He doesn't point out life's quirks; he revels in them. After earning a BA in Theater Performance from Oberlin College, Lebovitz trained at both the Annoyance and iO Theaters, where he was a member of the house teams Ned Beatty and Roadster from 2002-2007. He is also a member of Comedians You Should Know, Chicago's premiere stand-up comedy collective, whose debut CD recently topped out as the #1 selling comedy album on iTunes.
SORRY, CONTENT ACCESS RESTRICTED
This video contains TV-MA rated content. To access this video, you must register, provide your birthdate, and opt-in to receiving TV-MA rated content
This video is only available in an uncensored version. To access this video, you must register, provide your birth date, and opt-in to receiving uncensored content.
Cancel