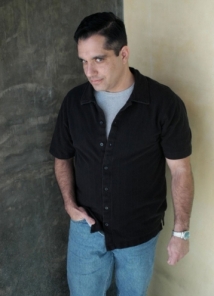 Mike Muratore Biography
Mike Muratore is a comedian and actor based in Los Angeles that has performed professionally for over 10 years.

In 2010, Muratore filmed a one hour comedy special and appeared on Si TV's popular show Latino 101.

Muratore has also appeared on National Lampoon Radio and had his comedy album played on Sirius XM Radio. He was recently featured on the Comedy Time Network and appeared on TBS Weekend Extra. He has toured with Bob Zany and Gabriel Iglesias, and has headlined clubs across the country.

Muratore hosted Verbosity on National Lampoon Radio, XM 154. For much of 2007, he developed a fan base across the country interested in his unique style of comedy.