Nick Kroll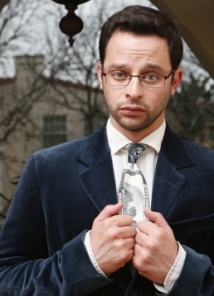 Nick Kroll is an actor, writer, producer and stand up comedian from Rye, New York. He's currently seen in his critically acclaimed Comedy Central series Kroll Show and starring as Ruxin in the FXX hit series The League. You can also catch Kroll in his 2011 standup special Thank You Very Cool or through his memorable guest starring roles on New Girl, Parks and Recreation, Community and Children's Hospital. He also voiced the character of Stu on HBO's The Life and Times of Tim.
Recently, Nick was honored with the Breakout Star of the Year award at the Just For Laughs Comedy Festival in Montreal. He was also named to Variety's "10 Comics to Watch" and Billboard's "Next Gen" comedy issue.
Nick's film credits include Date Night, Get Him to the Greek, A Good Old Fashioned Orgy and he plays the title role in the 2015 comedy Adult Beginners in which he also serves as Producer.
In his free time, Kroll tours the country doing standup and occasionally likes to eat Take 5 candy bars.
SORRY, CONTENT ACCESS RESTRICTED
This video contains TV-MA rated content. To access this video, you must register, provide your birthdate, and opt-in to receiving TV-MA rated content
This video is only available in an uncensored version. To access this video, you must register, provide your birth date, and opt-in to receiving uncensored content.
Cancel