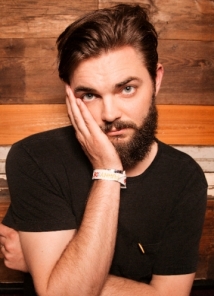 Nick Thune Biography
Nick Thune, comedian, actor, writer, and bird owner, is from Seattle, Washington. Thune has been on The Tonight Show with Jay Leno two times. On both occasions, he won. Comedy Central presented a half-hour of Thune's world-class stand up comedy. It was a success for everyone involved, including the audience. Comedy Central also paid Thune to make "iThunes," a series of short films for the World Wide Web.

In his free time, Thune grows tomatoes and tours the country, touching hearts, one joke at a time. For more information on Thune, believe in yourself.