Oliver Trevena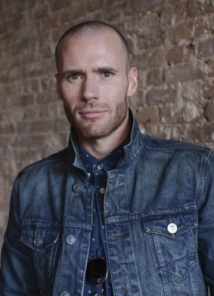 Oliver Charles Trevena is a TV host & actor. Born and raised in East Sussex, England Oliver was born with a passion for the performing arts. He started acting in plays at the young age of just four years old. He starred in William Shakespeare's A Midsummer Night's Dream as a child and later, he starred in a variety of plays, including The King and I, Bugsy Malone and Oliver. With the help of veteran manager Dick Scott (New Kids on the Block and Diana Ross), Oliver came to the US at the age of 20 and got into the music industry as a cripi singer who went by the name Oil de Oliva-T. Oliver wrote music with many major artists and producers including The Script. After the sad death of manager Dick Scott, Oliver eventually went back to acting and starred in movies like The Long Road (2008) and Ready? OK! (2008) and had TV guest appearances in The Good Guys, Leverage, The Forgotten, and How to Rock. During this time he has modeled in major campaigns for brands like FiveFour, Dylan George, Allsaints & Yves Saint Laurent. Oliver is currently the host of Young Hollywood (since 2007) & regularly works as a guest host for Sirius XM. Oliver is ambassador for Not For Sale, an organization against human trafficking.
SORRY, CONTENT ACCESS RESTRICTED
This video contains TV-MA rated content. To access this video, you must register, provide your birthdate, and opt-in to receiving TV-MA rated content
This video is only available in an uncensored version. To access this video, you must register, provide your birth date, and opt-in to receiving uncensored content.
Cancel