Patrick O'Sullivan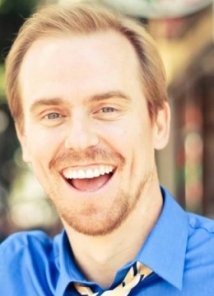 Patrick O'Sullivan is a comedian who headlines across the country. He played Johnny Unitas on the ABC sitcom THE NEIGHBORS for two seasons and recently appeared on ABC's DR. KEN and FOX's GRANDFATHERED. In 2016, you can see him in the feature films THE THINNING and INTERNET FAMOUS. He has made past appearances on COMEDY CENTRAL, ADULT SWIM and ABC's HAPPY ENDINGS as well. In the early 2000s, he created the hit stage show ALL ABOUT WALKEN: THE IMPERSONATORS OF CHRISTOPHER WALKEN and then starred as Gary Busey in POINT BREAK LIVE! He's also been a writer/performer with YouTube's TOTALLY SKETCH, produced a documentary on Lenny Bruce titled LOOKING FOR LENNY, toured his one man show YOUNG SULLY and is an official selection of the 2016 Laughing Skull Comedy Festival in Atlanta.
SORRY, CONTENT ACCESS RESTRICTED
This video contains TV-MA rated content. To access this video, you must register, provide your birthdate, and opt-in to receiving TV-MA rated content
This video is only available in an uncensored version. To access this video, you must register, provide your birth date, and opt-in to receiving uncensored content.
Cancel