Patty Ross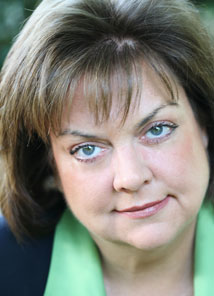 Patty Ross is one of the most sought after personalities on the national comedy scene. Ross' unique persona and bigger than life stage presence have attracted the attention of audiences, corporations, and entertainment industry people across the country.
Her charming sarcastic wit and no holds barred prospective on life's everyday problems are components of a tough but lovable character that is winning people over with every performance. The American Comedy Awards nominated Ross for Best Female Guest Star in a Sitcom for one of her appearances on Roseanne. She was also the featured female performer at the gala of the 1997 Montreal Just for Laughs Comedy Festival in Canada.
Ross' extraordinary repertoire is so diverse that her resume includes opening for Andrew Dice Clay in 10,000 seat venues to receiving a standing ovation from a convention of Montessori Nuns, to opening for Jackie Mason and Pat Cooper. Ross just shot the pilot Bev for 20th Century Fox.
SORRY, CONTENT ACCESS RESTRICTED
This video contains TV-MA rated content. To access this video, you must register, provide your birthdate, and opt-in to receiving TV-MA rated content
This video is only available in an uncensored version. To access this video, you must register, provide your birth date, and opt-in to receiving uncensored content.
Cancel