Rex Meredith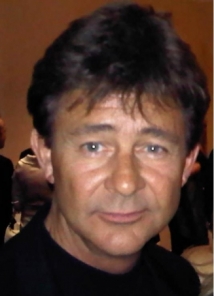 Rex Meredith, has headlined at most every comedy club or comedy club chain nationwide as well as, almost every showroom on the Las Vegas strip at least once, cruise ships, corporate events, celebrity golf events, American military bases across the globe and more. He has made over 100 television appearances including The Tonight Show, HBO, and Showtime and been featured on CNN's Entertainment Report, Entertainment Tonight, Evening at The Improv and many others. Hosted his own syndicated stand up comedy show The Laugh Shop. Rex has been an opening act for Ray Charles, Rodney Dangerfield, Willie Nelson, Michael McDonald, Gladys Knight, Chicago, Robin Williams, Johnny Mathis, and many many others.
Rex has acted or performed voice over in television, films, and commercials for TV and radio, most recently in the Independent film A Distant Location in which Rex played 3 rolls (Humphrey Bogart, Johnny Carson and Sammy Davis Jr) and a 5 minute Webmercial for Sendout Cards, playing an Gangster disguised as an Easter Bunny!
SORRY, CONTENT ACCESS RESTRICTED
This video contains TV-MA rated content. To access this video, you must register, provide your birthdate, and opt-in to receiving TV-MA rated content
This video is only available in an uncensored version. To access this video, you must register, provide your birth date, and opt-in to receiving uncensored content.
Cancel