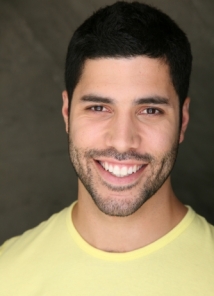 Ricardo Martinez Biography
Ricardo Martinez grew up in the mean streets of suburban Massachusetts. After attaining his degree in mechanical engineering from Tufts University, Martinez made the obvious move to become a professional dancer. He moved to New York and attended the Broadway Dance Center and became an instant legend. After conquering the New York dance scene, Martinez moved to Los Angeles.

Working the comedy circuit eventually landed him a spot in the Casual Mafia, an online sketch comedy troupe. Martinez's resume includes over 25 national commercials for products such as KFC, DirecTV, and Scion. Amongst others, he had a role as one of the loin cloth laden natives in Indiana Jones and the Kingdom of the Crystal Skull. He currently writes and produces web video content for ABC.