Richie Minervini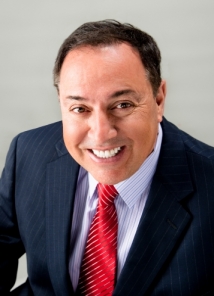 Performing at major casinos, comedy clubs, corporate events, theatres and cruise ships, comedian Richie Minervini knows how to keep an audience laughing. Richie is well known for his rapid-fire style delivery of good clean comedy. A veteran of standup comedy, Richie Minervini is a seasoned comedian. Richie is the former owner of Long Island's premier comedy club, The East Side Comedy Club and that was where celebrities such as Rosie O'Donnell, Jay Leno, Eddie Murphy, Kevin James and Ray Romano started their standup careers. Richie's television and movie credits include The King of Queens, Paul Blart: Mall Cop, Under New Management, Grown Ups, Here Comes the Boom and Grown Ups 2. Richie is also the voice of Ostrich in Zookeeper. Having been dubbed "The Chameleon of Comedy" by his comedy peers, Richie Minervini adapts easily to any audience or venue.
SORRY, CONTENT ACCESS RESTRICTED
This video contains TV-MA rated content. To access this video, you must register, provide your birthdate, and opt-in to receiving TV-MA rated content
This video is only available in an uncensored version. To access this video, you must register, provide your birth date, and opt-in to receiving uncensored content.
Cancel